Around the Homestead may earn a commission for purchases made after clicking links on this page.

Learn More

If you're all about saving money and have shopped at Dollar Tree or any other dollar store, then you know there's a lot of money to be saved!

Here is my list of must-haves when stocking up on essentials for the homestead.

1. Rope- Comes in a variety of sizes!
2. Candles- In case the power goes out.
3. Tape- From scotch tape all the way up to duct tape.
4. Batteries- All sizes
5. Buckets- For hauling feed, water, etc.
6. Baskets- For collecting eggs, veggies, fruit, etc.
7. Wax paper, parchment paper, tin foil- For all your cooking and baking needs.
8. Socks- If you're anything like my family, then you go through socks like crazy or they mysteriously go missing.
9. Superglue- Because superglue and duct tape fix anything!
10. Hydrogen Peroxide- Because accidents happen!
11. Band-aids- See the reason for #10.
12. Flash lights- In case the power goes out, camping, telling ghost stories under the covers or in a tent. Okay, myabe that's just my family.
13. Spray bottles- For making your cleaning products, misting your indoor plants, making your own bug repellent, etc.
14. Containers- For storing leftovers, storing a first aid kit, livestock first aid kit, storing those painful legos your kids left on the floor, etc.
15. Disposables- Silverware, paper plates, paper towels, toilet paper, etc. for camping or because you don't feel like doing dishes.
16. Food items- Because they're cheap and edible. Great for keeping snacks on hand or shopping for that camping trip, a road trip with the kids or for emergencies.
17. Activity/Coloring books- Perfect for keeping little one's busy while you're doing chores, road trips, camping, or when the power goes out (that flashlight comes in handy).
18. Crayons/Colored pencils- Because #17. And crayons can be used as a candle! Stand it upright and light it. Burns for up to 30 minutes.
19. Zip lock baggies- Endless uses!
20. Matches- For lighting candles, kerosene lamps, the BBQ grill, that crayon I was telling you about in #18. Burning down the house when there's a huge spider (JUST KIDDING, please don't do that!)

These are just some of my go to products at Dollar Tree. They also have some small tools that you can keep around in case you lose your favorite hammer or whatever. Also great to make a tool kit to keep in your vehicle for emergencies. Make sure to look for the small selection of vehicle supplies they have to add to your emergency vehicle kit.

Powered by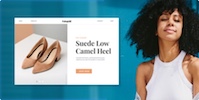 Create your own unique website with customizable templates.
Photo used under Creative Commons from Milton Keynes Museum