Around the Homestead may earn a commission for purchases made after clicking links on this page.

Learn More

June 18, 2010 changed my daughter's life forever. I remember that night like it was yesterday. She woke me up that night informing me that she was having troubles urinating and mentioned that it burned a little. I took her to the emergency room because I didn't want her to wait until the next day to TRY and get her in to see her Dr.

We arrived at the emergency room. After telling the Dr and nurse what was going on and that I thought it may be a urinary tract infection, they tested her urine. Those tests don't take long at all and I just knew we'd be going home soon.

The Dr. came in with results we were not prepared to hear. "Your daughter's urine shows a large amount of sugar and her blood sugar levels are over 500. You're daughter, we believe, is diabetic. We are going to transfer her over to the children's hospital as they have Pediatric Endocrinologists there. She will be transferred by ambulance and you are welcomed to ride with her." I just sat there. No words. Blank expression on my face. "Ma'am?" I heard the Dr. say. I looked up at him. "Why don't you and I go into the hall and speak. My nurse will stay with your daughter." I looked at my 10 year old daughter, touched her hand, smiled and told her I'd be right back.

Out in the hallway, the Dr. repeated everything he already told me. I interrupted him and said I needed to call my husband. I ran to the family waiting room and called my husband. When he answered the phone, I couldn't say anything, I was crying. I was clearly freaking my husband out by not speaking. I finally said, "Our baby has diabetes." My husband fell silent. Then said he would call my mother and have her come to our house so she could watch our other two children.

Wiping my tears away, I headed back to the room my daughter was in. I sat next to her on the bed. She asked me if I was okay. I told her yes. She knew better.

When my husband arrived at the emergency room, it was time to be transferred to the children's hospital. He followed us there. They already had a room waiting for her and there were so many Drs. and nurses there greeting us. She was then officially diagnosed with Type 1 Diabetes.

We spent the next 3 days at the hospital. Seeing numerous Drs., Dietitians, and Endocrinologists was really overwhelming, but they would not let us leave until we went through all the diabetic education. We were given a HUGE binder full of information on T1D. She was given supplies, insulin, a special diabetic teddy bear, and so much more.

One of the days that we were there, our daughter was coloring. When she was finished, she asked if she could hang it up on the bulletin board that was in her room. I grabbed it and hung it up. It wasn't until after hanging it up, I realized what she did. She colored a page of a butterfly from a coloring book and wrote "Diabetes isn't the worst thing that could happen to me." The tears started welling up in my eyes. It amazed me that my 10 year old daughter was stronger than I was in this situation.

One of her nurses asked if she could make a copy of the picture my daughter colored to hang in the hallway as an inspiration to other children with T1D.

We were finally released to go home and yet, I was so nervous to leave. Leaving would mean that we would no longer have Drs. and nurses around us 24/7. We were officially on our own now and I was panicking.
Powered by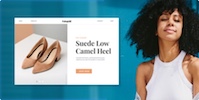 Create your own unique website with customizable templates.
Photo used under Creative Commons from Tambako the Jaguar