Around the Homestead may earn a commission for purchases made after clicking links on this page.

Learn More

For those of you who know me, know that I love coffee. A lot. Think of wine tasters. That's me with coffee. I have to take in the aroma of the coffee beans/grounds before even filling the coffee filter, again as it's brewing and a third time after filling my coffee cup. Each of those three stages has a different strength in the aroma.

Next, I taste the coffee all by itself, no sugar, no creamer. I don't swish it around in my mouth like wine tasters, but I hold it in my mouth to really pick up on the flavor. If I feel it needs sugar or creamer, then I add it. But let me tell you, this Death by Chocolate coffee needs no help from coffee condiments.

The product description for this coffee is "

Chocolate and coffee, two of the greatest things on earth! We've combined them into a dark, rich coffee that will delight."

Sounds amazing right? I'll be honest, I was a little worried about the "dark, rich" part. I don't like things too sweet or so intense that it completely turns me off from even drinking it. This coffee surprised me and did not disappoint.

The aroma is strongest in the bag as most coffees are, but it's not overbearing. The aroma would be amazing in a candle! The aroma tends to stay the same while brewing and once in the cup. A nice light, but clearly chocolatey scent. The taste is even better. You can taste the chocolate, but again, like the aroma, it's not overpowering. There's a touch of nutty flavor, but very slight. After taking a sip, the flavor remains on your tongue, leaving you to enjoy each sip a tad bit longer.

Death by Chocolate coffee will pair very nicely with breakfast, whether it's eggs and bacon or pancakes and fruit. If you like coffee with your dessert, I'd suggest pairing it with a cheesecake or a coffee cake with walnuts.

Besides the amazing flavor of this coffee, what I like about this company is that it is Woman Veteran Owned! A Husband and Wife team. Seriously, could this get any better? I'm all about supporting fellow women and our veterans! I am truly honored to be a part of this company as a Coffee Ambassador.

I know what you're thinking, "Ok, how do I get this amazing coffee in my life?" Well I'm glad you asked, because I would definitely hate to see you miss out! They have a large variety of coffee to choose from plus other awesome items!

Step 1: Go to Seaside Coffee (ran by Penny) or SeaBag Locker Coffee (ran by Don)
Step 2: Use coupon code MUGLIFE at checkout to receive 10% off!
Step 3: Enjoy the best coffee EVER!
Powered by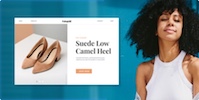 Create your own unique website with customizable templates.
Photo used under Creative Commons from PHOTOGRAPHY Toporowski